Jim Cabe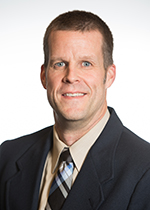 Pacific Northwest National Laboratory
PO Box 999
Richland, WA 99352
Send Email
Biography
Jim has over 20 years of experience successfully managing a wide range of scientific and engineering related projects delivering applied environmental and engineered solutions in support of the Department of Energy, Department of Defense, Nuclear Regulatory Commission, as well as other non-federal clients. Complementing his 20 years of technical experience, Jim supports the Environmental Assessment and Engineering team through:
Group management including capability stewardship, staff development, recruiting and hiring, and business management practices.
Business development including sponsor interface, strategy development and implementation, proposal development, and organizational teaming.
Techno-economic evaluations, resource optimization, and assessing the environmental impacts from energy production and storage.
Education and Credentials
B.S., Chemistry, Willamette University
M.B.A., Washington State University
Project Management Professional (PMP)