Jim Cabe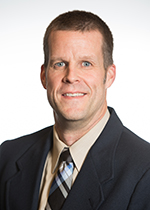 Pacific Northwest National Laboratory
PO Box 999
Richland, WA 99352
Send Email
Biography
Jim Cabe comes to PNNL from the utility generating field where he served his clients by incorporating Best Management Practices in mechanical, operational, and chemical applications. Significant contributions include re-permitting for waste effluent characterization, feasibility analysis for Zero Liquid Discharge facilities, and technology assessment supporting improvements in plant reliability, capacity, and availability.
He has spent considerable time involved with most aspects of industrial water treatment, plant water and heat balance, and operations. Topics of interest include asset preservation, high purity water production, and staff training. He has been on plant commissioning and program development teams supporting permitting, engineering, environmental, and operational aspects.
Research Interests
Utility Water Balance
Industrial Water Treatment
Feasibility Analysis
Market/Technology Assessment
Technical Writing
Education and Credentials
B.S., Chemistry, Willamette University
M.A., Education, Whitworth College
M.B.A., Washington State University
Project Management Professional (PMP)
PNNL Publications
2015
2014
Boardman RD, KG Cafferty, C Nichol, EM Searcy, T Westover, R Wood, MD Bearden, JE Cabe,

C Drennan

, SB Jones, JL Male, GG Muntean, LJ Snowden-Swan, and SH Widder. 2014. Logistics, Costs, and GHG Impacts of Utility Scale Cofiring with 20% Biomass.

PNNL-23492

, Pacific Northwest National Laboratory, Richland, WA.
2012
2011
Cabe JE

, DA King, and CJ Freeman. 2011.

"Post Combustion Test Bed Development."

Carbon Capture Journal

Nov/Dec

(24):Online.
Brown DR,

JE Cabe

, and TE Stout. 2011.

"National Lab Uses OGJ Data to Develop Cost Equations."

Oil and Gas Journal

109

(1):108-111.
2010
Reid DJ,

JE Cabe

, and MD Bearden. 2010. PNNL Coal Gasification Research.

PNNL-19606

, Pacific Northwest National Laboratory, Richland, WA.
Reid DJ, MD Bearden, and

JE Cabe

. 2010. Commissioning an Engineering Scale Coal Gasifier.

PNNL-19636

, Pacific Northwest National Laboratory, Richland, WA.